Last Updated on March 26, 2023 by Rizwan
Download BlueStacks 5 offline installer setup files with direct download links from BlueStacks official servers. Choose BlueStacks 64-bit (x64) or 32-bit (x86) setup download according to your system specifications.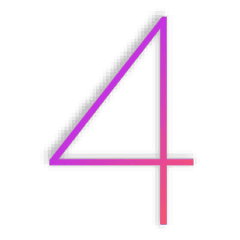 BlueStacks 5 for Mac has been under development for months. We shall list mac version too as soon as it is available on the official website.

BlueStacks App Player is a tool that permits you to run Android applications on your PC. So, if you want an easy, comfortable menu BlueStacks will be the best app for you. Its interface will allow you to manage all the features on your virtual device, with permission to download and install tons of different apps in just a few seconds.
With BlueStacks you can play 1M+ Android Games.
When starting to run the program, it will ask you if you have an android phone. If you do, that's great, it will allow you to sync all of your apps and tasks from your account. If you don't have one, that's not a big issue. You will still be able to download apps and use them the same as above.
Moreover, you'll have several different options to download apps. You can download by using a native app store linked to blueStacks, accessing Google Play from your browser, or downloading APK files. BlueStacks gives better performance, a bigger screen, and more accurate controls, to provide the best gaming experience to its users. These features change the way you play mobile games. Your game will never interrupt by calls or text messages.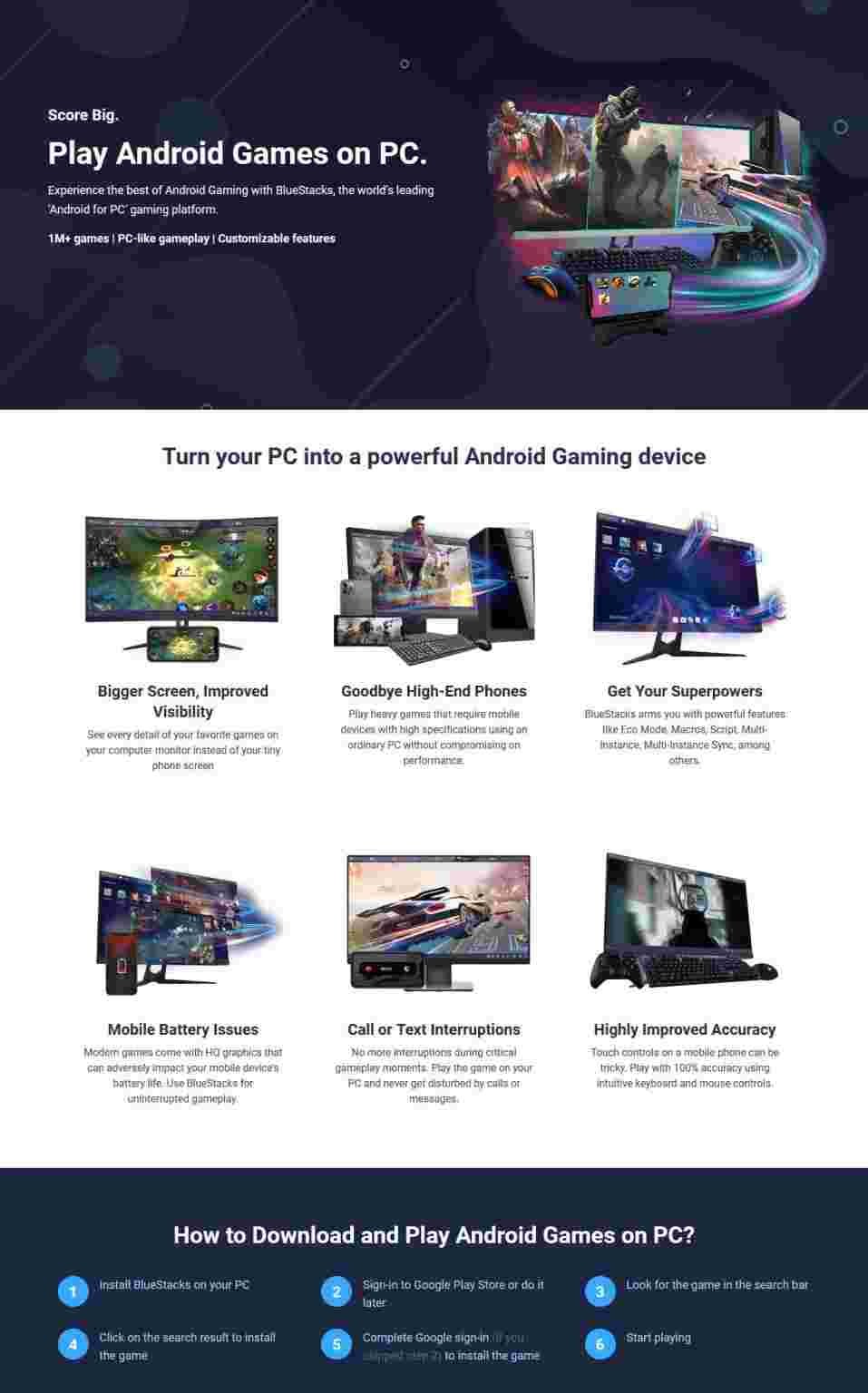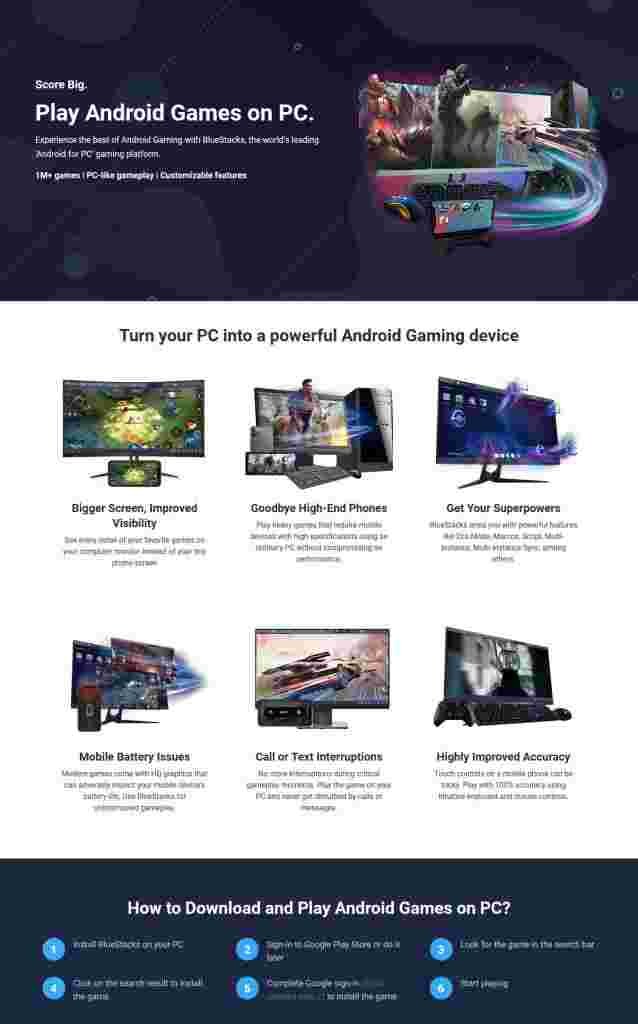 Features
BlueStacks is a brilliant app that provides you the best gaming experience. It has several sparkling features including game control, shooting mode, Multi-instance, and much more. When it comes to compatibility features, BlueStacks App Player is capable of running tons of apps. It also allows you to run all kinds of Google Play Apps as well as the apps from anywhere else.
With its Key Mapping features, you can control your game in a simpler, faster way with a keyboard and mouse.
I list some of the features below;
Game Controls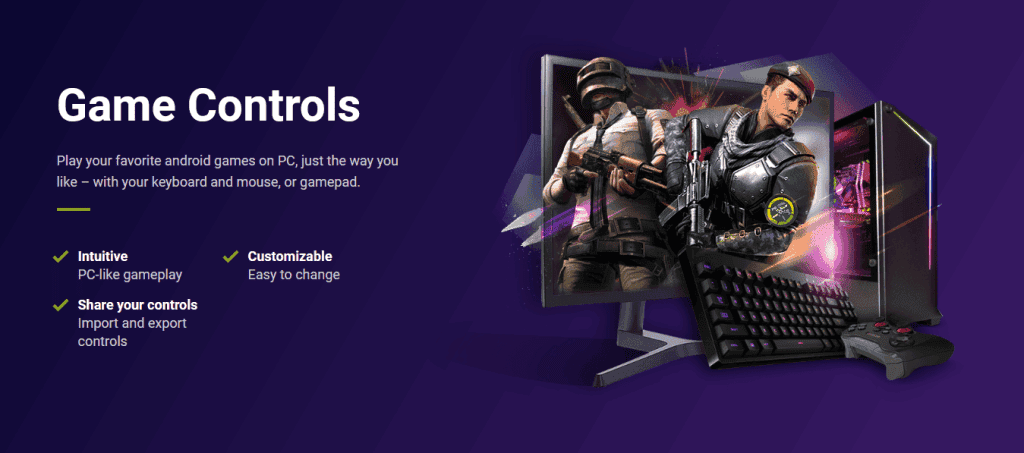 Now you can control and play your games on PC, just the way you want, either with a gamepad or keyboard mouse. The ease that a keyboard and mouse offer has no match with tricky touch control. You're allowed to share your controls with your gaming buddies by export and import controls. This gives you an incredibly empowering experience.
Additionally, you are able to customize game controls to the minutest details.
Shooting Mode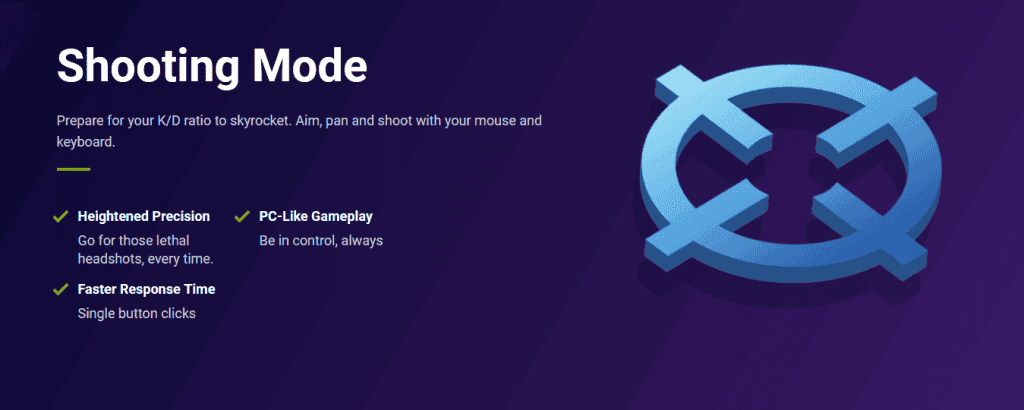 BlueStack permits you to rule the battlefield in your favorite Android Games- Free Fire, PUBG Mobile, COD Mobile. In this game the scenario is 'shooting mode on- game on'. To activate the shooting mode 'Press F1 to Aim & Shoot with the mouse'. You're all set. Once it enables, it gives you the power to bask in the glory of thrilling headshots.
To move the character use keyboard, and use your mouse to look around the shoot. It is incredibly simple. You can act faster than your enemy, more kills mean more victories.
MOBA Mode

With the advanced features of BlueStack, you can play MOBA games with special control Schemes Like a Pro. This gives you a chance to become the ultimate warrior with a much more dynamic and controlled gaming experience than your mobile phone. You can move your character much faster on a map by using the mouse
Multi-instance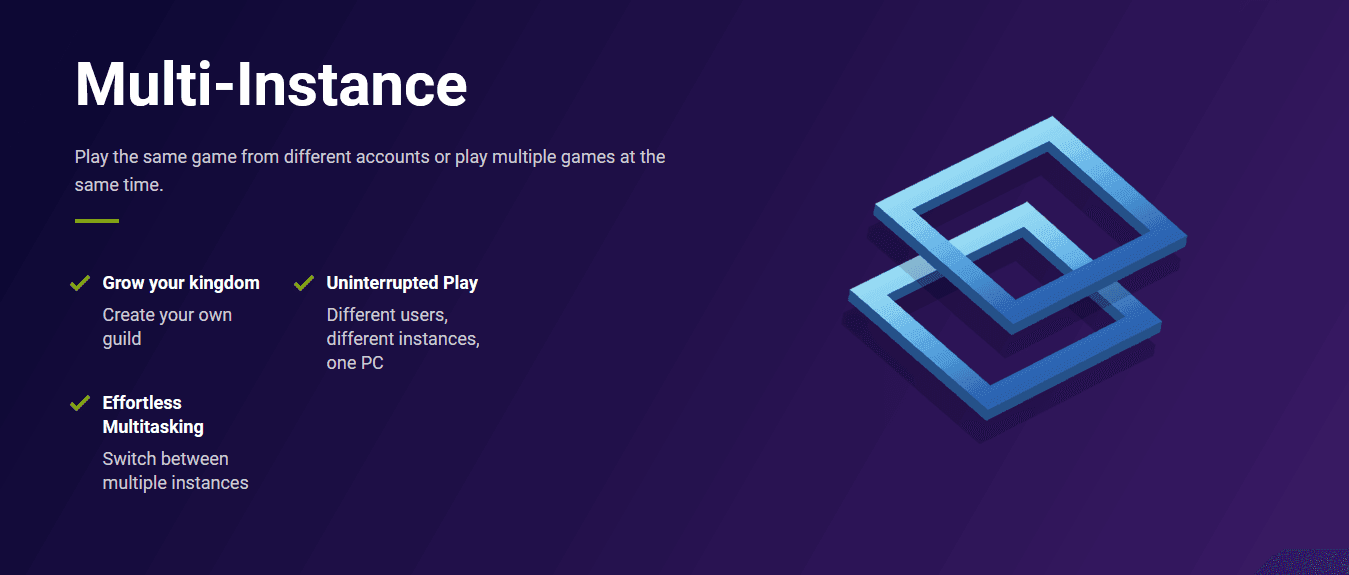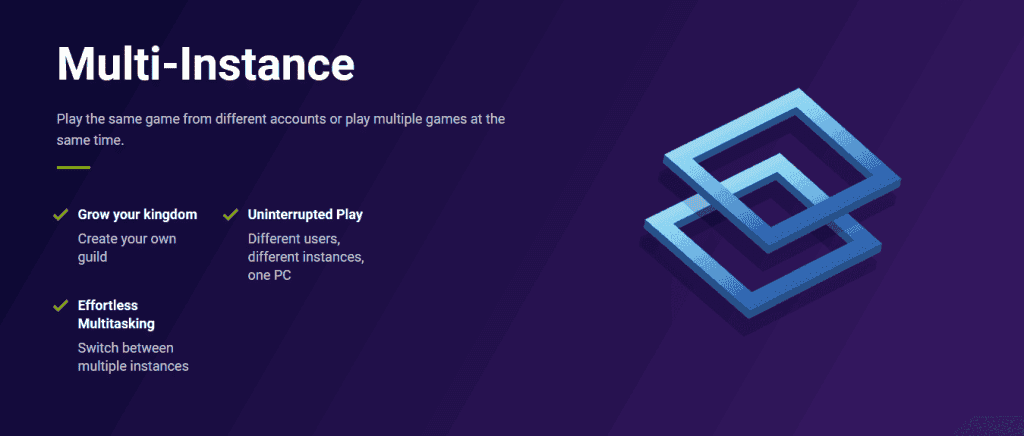 With Multi-instance, it becomes easy to play multiple Android games on your PC at the same time. Simply by creating several instances of BlueStack. With this feature, you can sync the action of the main instance on all other instances in real-time & replicate the same action without any extra effort.
Eco Mode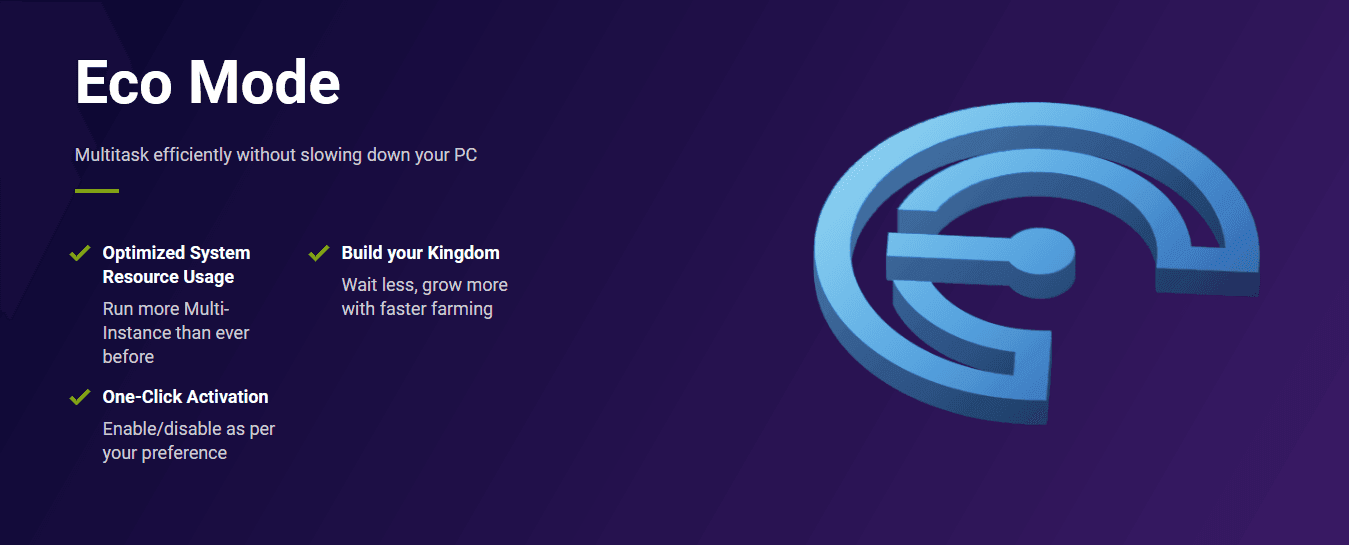 When running multiple BlueStacks instances, Eco Mode minimizes the resources of your PC. Now you can create more, do more with less PC Usage. Farm mode keeps your PC up and running when multiple instances are at work.
Realtime Translation

With Real-time Translation, you can translate your favorite Android games on your PC in your desired language. So that everyone can play games across language barriers.
Rerolling

With Rerolling feature, you can perform multiple summonses simultaneously and speed up the process to unlock powerful heroes. It saves your time by skipping the tedious steps. Rerolling is an important part of game progression and it may take few minutes or even days, depending on your luck. With BlueStacks, you can create multiple instances so that you can reroll more time from each of them.
Script


With this incredible feature, you are allowed to create and run a 'Script' to automate a series of repetitive actions. You can perform many actions with just one key or bind a single action to a single key.
High FPS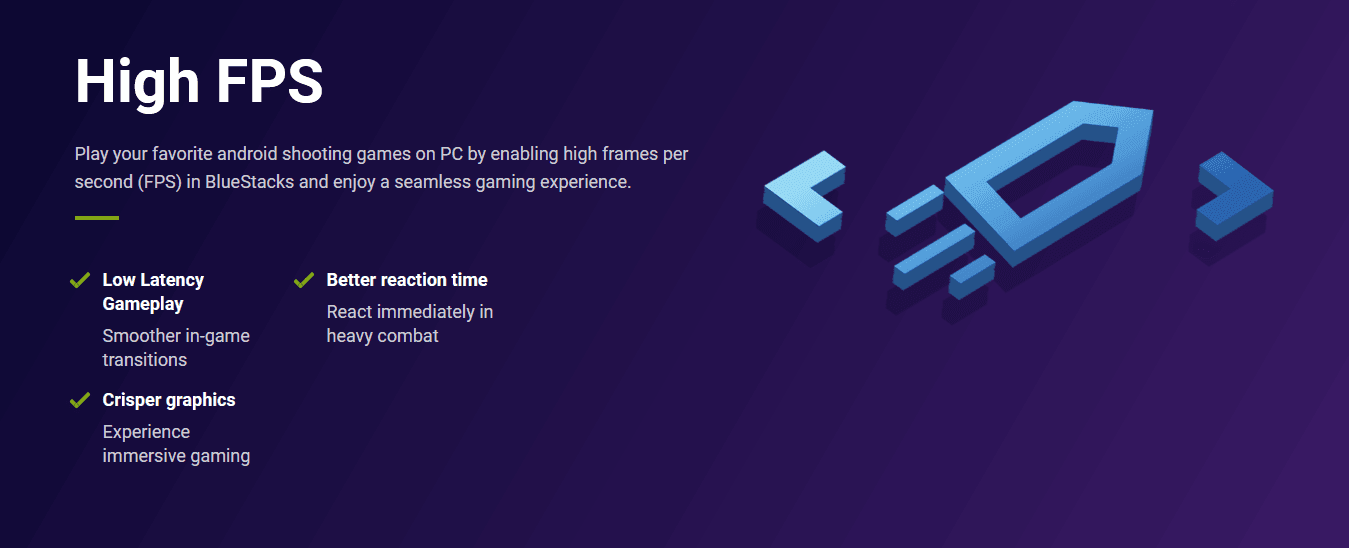 To enjoy a seamless gaming experience, BlueStacks permits you to play your favorite Android Shooting games on PC by enabling High Frames Per Second. So that you can react immediately in heavy combat.
Things you need to know about BlueStacks
There is a lot of rumor and misconception about BlueStacks. Unfortunately, most of them are wrong, or even worst. Make sure you know the real facts about BlueStacks.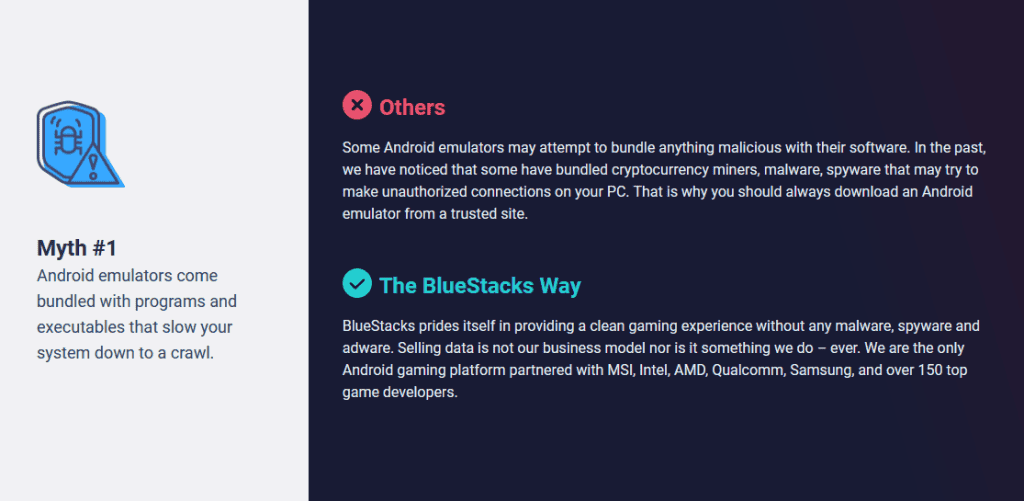 FAQs
Which version of Bluestacks do I need if I have a 32-bit Windows PC
You need 32-bit Android version of Bluestacks
Which version of Bluestacks do I need, if I have a 64-bit Windows PC
You need 64-bit Android version of Bluestacks
Should I download Bluestacks from a third party site?
No. We recommend that you download Bluestacks only from the Official BlueStacks Website. Downloading BlueStacks from third-party sites may affect your PC with malware.
Here are offline direct links to get BlueStacks offline installers.
Learn more about BlueStacks >>