Last Updated on September 24, 2023 by Rizwan
PrimeOS is a Complete Android OS powered by the Android x86. It is an Android-based Desktop Operating System designed to bring you a complete fusion of Android and PC. It gives you a complete desktop experience similar to Windows or macOS. Like other Operating Systems, it also allows you access to millions of Android Apps.
The developers have designed and combined the experience and abilities of the PC and the Android into one Operating System, which gives you a performance advantage over Android emulators.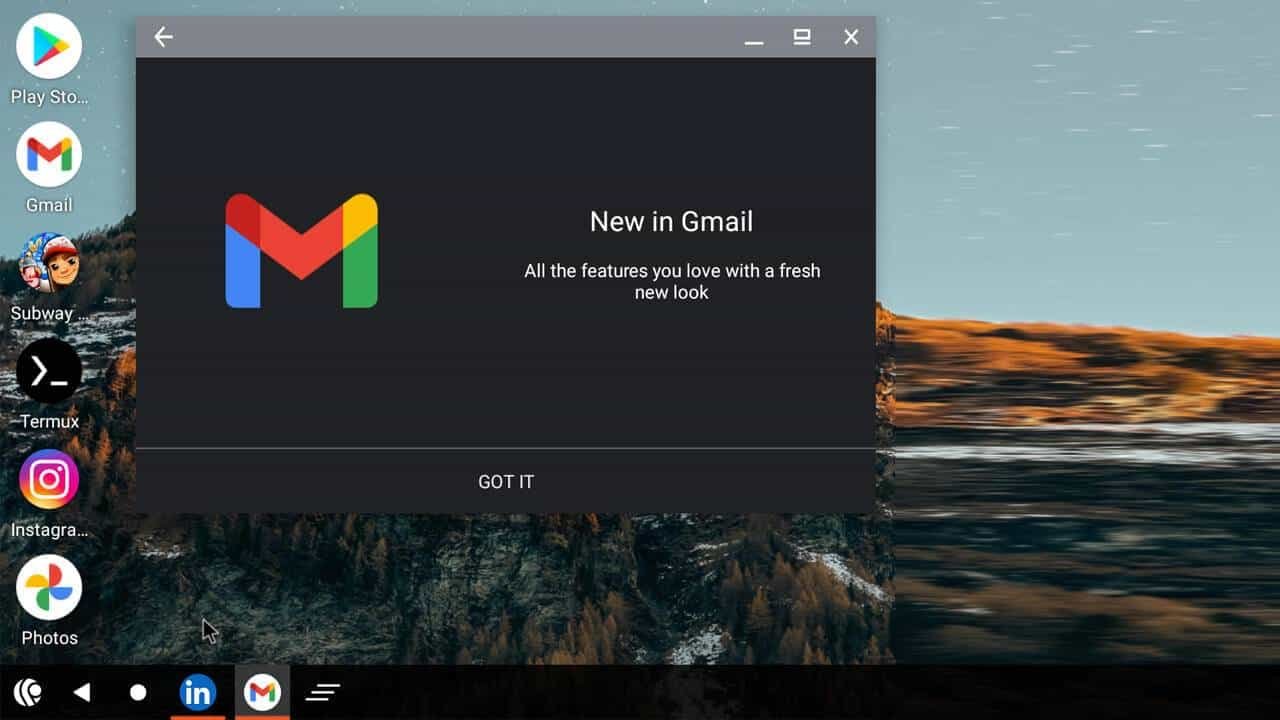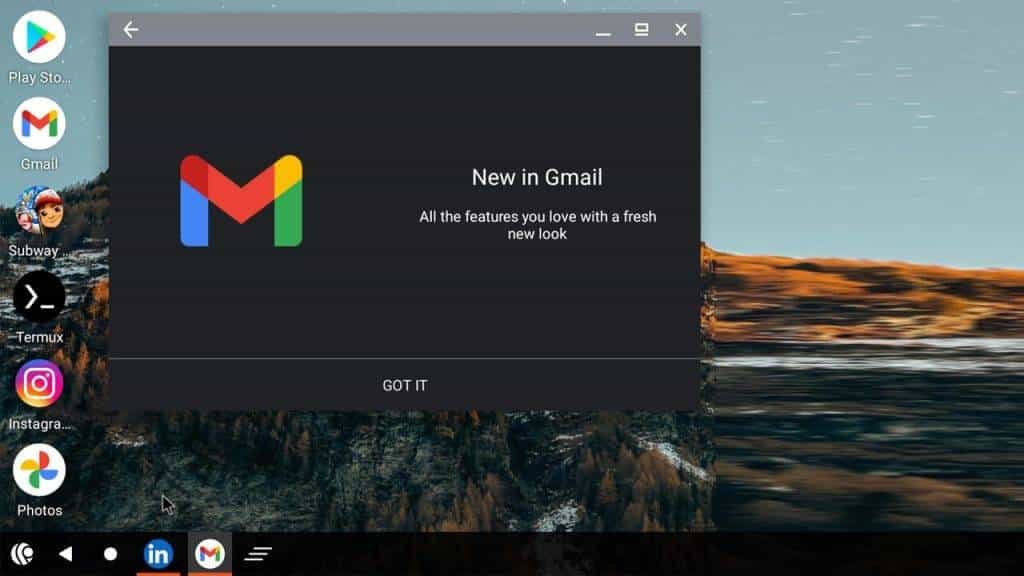 At a Glance
Prime OS is configured to play battle Royale games out of the box. This OS transforms your PC into the best gaming machine. Here is how Prime OS combines Desktop and Android.
Desktop features include a start menu, taskbar, action center, etc.
Multitasking support with apps maximizes, close, resizes, minimizes, etc.
Popular keyboard shortcuts.
AOSP experience while aiding desktop features.
Feedback app to speak up your mind.
For Android Gaming
DecaPro key-mapping tool to play games with keyboards and mouse.
Pre-mapped some Popular games like PUBG, Subway Surfers, etc.
Right-click to aim the function.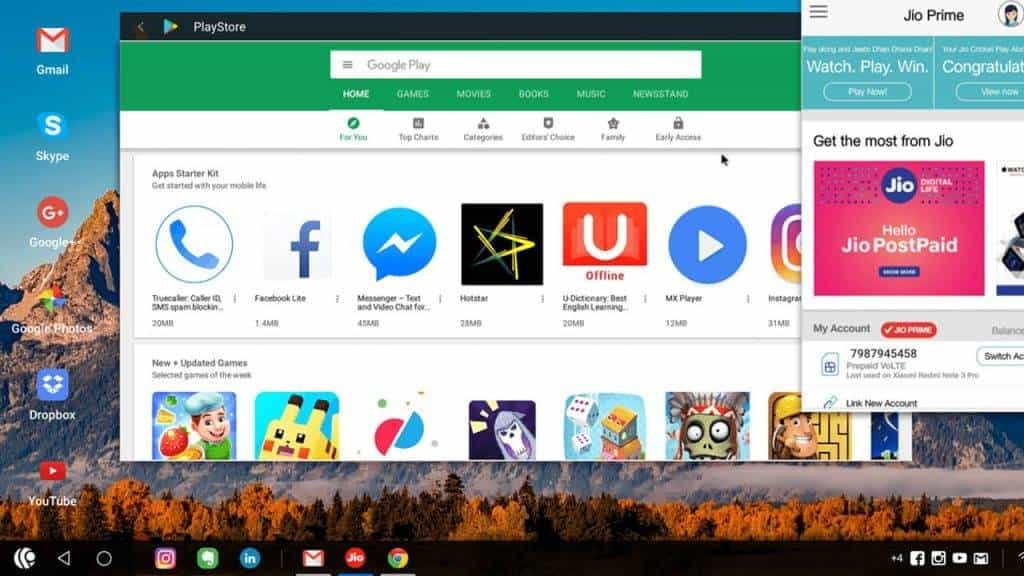 PrimeOS Technical Specifications
Title: PrimeOS for Windows
Filename: 1 GB
File Size: PrimeOS_standard_Installer.exe
Requirements: Windows OS
Language: English
License: Free
Date added: March 8, 2019
Author: teamprimeos https://PrimeOS.in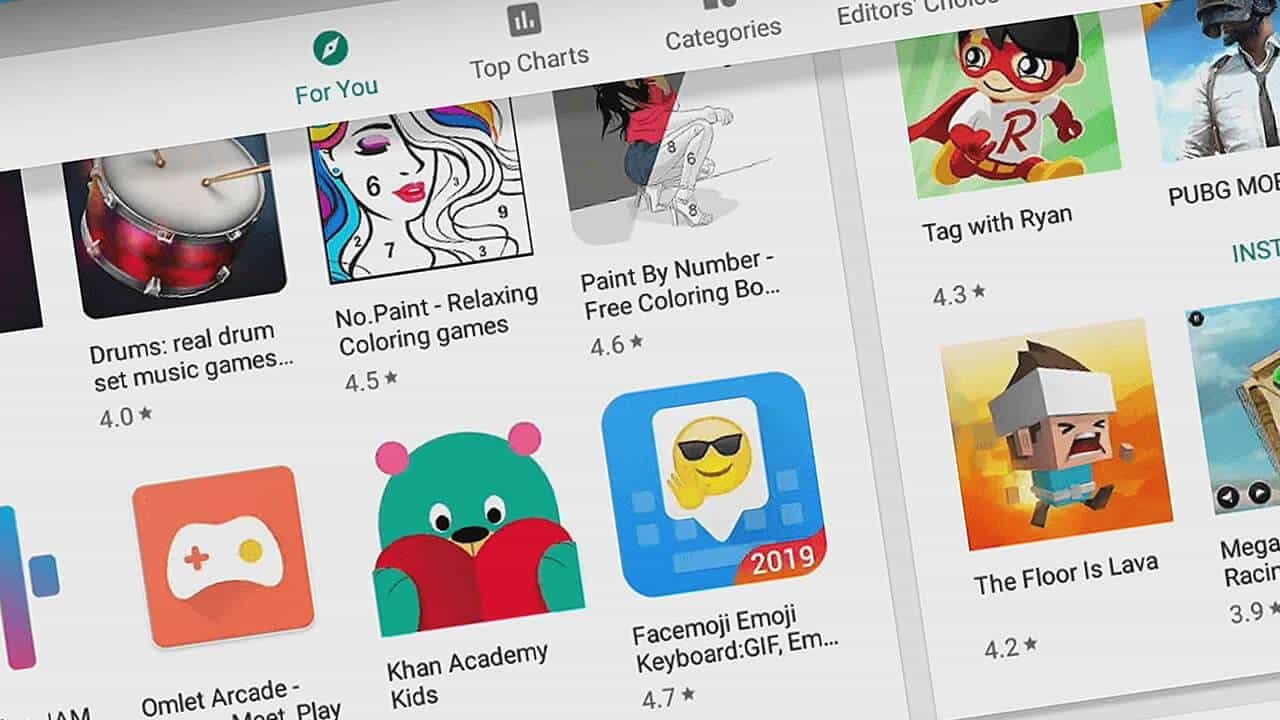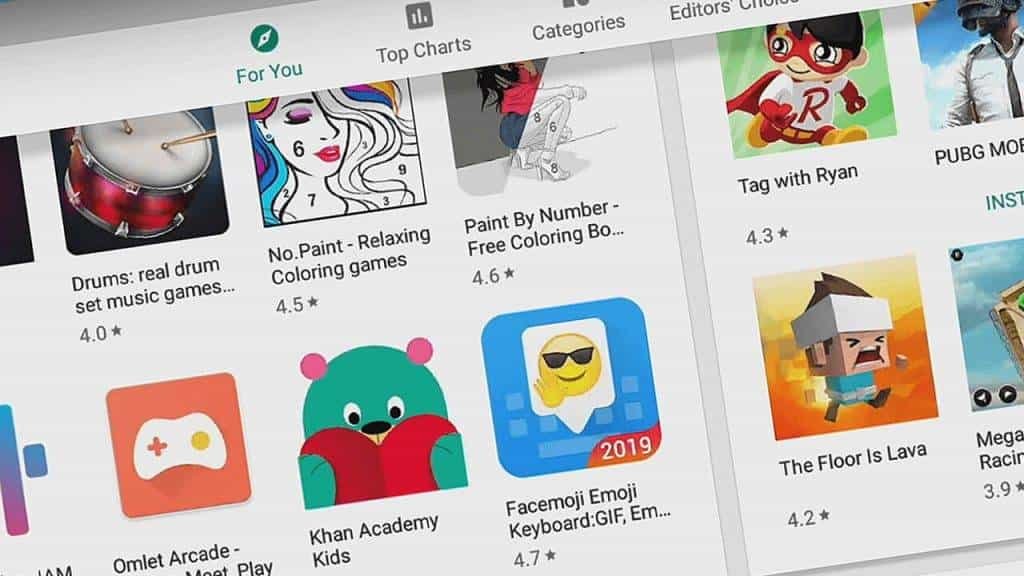 Features & Highlights
Multiple features
Prime OS has multiple best features to give you the best desktop experience. These multiple features include the start menu, taskbar, etc. This feature makes the desktop experience as authentic as possible for the best gaming experience.
Multi-window Support
Multi-window support is one of the best features the Prime OS has. If you want to use multiple apps and Files simultaneously, multi-window support helps you switch from one app/file to another. Prime OS has multi-window support with maximize, minimize, close, resize, etc. Users can also disable multi-window for any app in case they need it.
Keyboard Shortcut
This advanced Operating System perfectly supports Keyboard shortcuts like Alt+Tab, Alt+F4, WIN+D, etc.
Advanced Taskbar
Prime OS has a unique feature to pin apps and show notification and system icons to Taskbar. This is the most helpful feature when using multiple other features and social apps.
Compatibility
PrimeOS is compatible with many PCs, making it accessible to most users. Users can easily install PrimeOS on their PCs and enjoy their favorite Android games and apps without needing a separate Android device.
User Interface
The OS boasts a user-friendly interface that makes it easy for users to navigate and use. The intuitive interface allows users to access their favorite apps and games quickly.
Performance
PrimeOS is designed to deliver powerful performance, allowing gamers to run multiple apps and games simultaneously. The OS is optimized for gaming, ensuring users experience smooth and lag-free gameplay.
Customization
PrimeOS allows users to customize their gaming experience by adjusting settings such as resolution, DPI, and RAM allocation. This gives users more control over their gaming experience and enables them to fine-tune the OS to their liking.
Keymapping
One of the standout features of PrimeOS is its built-in key mapping tool. This tool enables users to map keys to their liking, making it easy to control games using a keyboard and mouse.
File Manager
PrimeOS features a built-in file manager that lets users easily access and manage files on their PC. This means that users can efficiently organize their files and folders, making finding and accessing their games and apps more accessible.
Gaming Center
The Gaming Center is a dedicated feature of PrimeOS that provides users easy access to various gaming-related features. These include game recommendations, optimization tips, and news about the latest gaming releases.
App Store
PrimeOS features a built-in app store allowing users access to various Android apps and games. The app store is regularly updated with the latest releases, ensuring that users always have access to the latest and greatest games and apps.
Virtualization Support
PrimeOS supports virtualization, meaning users can run PrimeOS inside a virtual machine on their PC. This feature is handy for users who wish to use PrimeOS on a PC that does not meet the minimum hardware requirements.
Multi-Language Support
PrimeOS supports multiple languages, making it accessible to users worldwide. Users can select their preferred language during installation, ensuring the OS is available in their native language.
Accessibility
PrimeOS is designed to be accessible to users with a range of disabilities. The OS features a range of accessibility options, including support for screen readers, high contrast mode, and keyboard shortcuts.
How To Download & Install PrimeOS
Here is the step-by-step method to download and install PrimeOS on your device.
Installation Process through Installer (UEFI 64-bit only)
Follow these steps to download and install PrimeOS through Installer (UEFI 64-bit only). This is the simplest, easy way to download and install PrimeOS on your device.
Download the installer from the given link.
Click on the downloaded file and click on 'exe.file'.
Choose the location where you want to save the PrimeOS.
Input the space in MB for the new PrimeOS partition.
Proceed to Installation.
The system will restart, and Installation will begin.
After installation, You will have the boot menu for both PrimeOS and Windows.
System Requirements
Operating System: Windows, Linux, Ubuntu, Mac
RAM: 2 GB
Hard Disk Space: 8 GB storage
Processor: Intel and AMD-based x86
PrimeOS Pros & Cons
Pros
Quite fast
Smooth animation
Native bridge works as expected
Great Gaming Performance
Android gaming on PC
Cons
Lacks official support
It runs a slightly dated Android LTS build.
Pre-configuration is required for full-screen in the OS itself.
Bottom Line
The PrimeOS operating System gives a complete desktop experience with access to millions of apps and Android games.
It gives the best experience as compared to other operating systems. It transforms your PC into the best gaming machine with a better experience than an emulator.
It is the best OS for playing your favorite shooting games more comfortably.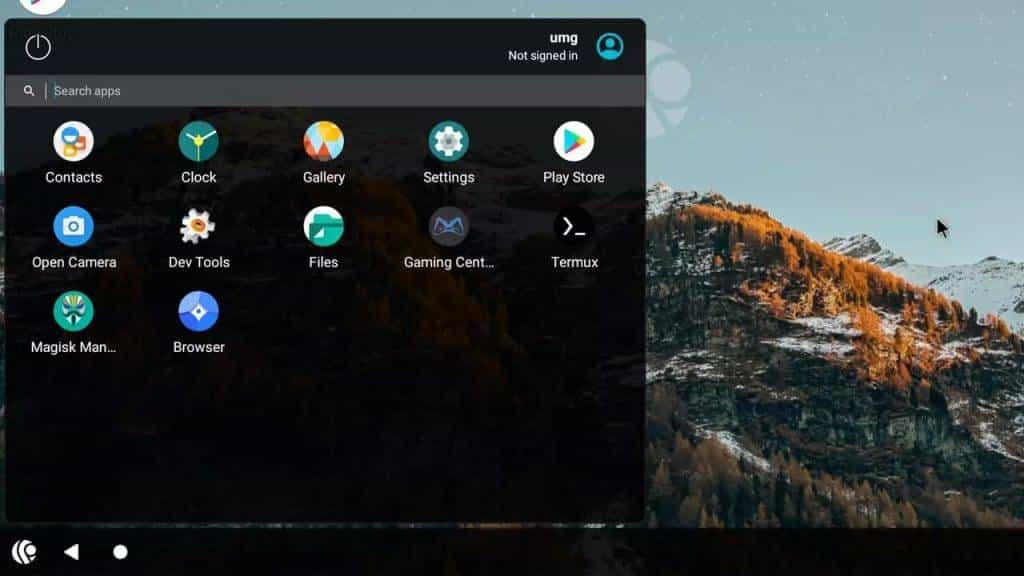 For more variations and versions, visit this link.