Dude, every Android emulator that you look at has the first claim that it is number 1, there is no better emulator than them and their emulator is capable of running the biggest game on the lightest system resource. But in reality, they are not. So let's compare all these emulators and see which one really deserves to be called the best emulator.
How to Choose the Best Android Emulator for PC and Mac?
If you try to find the best Android emulator on the internet, you will find many such app players. And you'll be glad to know that all but a few of the emulators are absolutely free.
Everyone tries to offer features and performances superior to each other, and everyone has different characteristics. However, you find almost identical on every emulator; That is, if you open the official home page of any of them, you will know that it is the best Android emulator in the world. And that's what almost everyone claims.
Now the question is, how can everyone be the best Android emulator at the same time? It becomes difficult to decide which Android emulator will be the most suitable for use in such a situation. So, the simple answer is that the decision is up to you.
For what purpose do you want to use Android on a PC?
What are the specifications of your computer?
Is your PC limited in resources, or is it a gaming computer equipped with the best hardware?
How much RAM, processor, and graphics card capacity does your computer have?
These are just a few of the many questions and preferences you have to use to decide which Android emulator is best for you to meet your requirements and needs as much as possible.
Some facts about Android Emulator
Although each emulator has its own salient features, there are a few things that, if you learn now, it will not only help you choose the most suitable Android emulator for you, but you will also be able to avoid the added hassle of using the emulator.
All Android emulators work in a virtual environment or virtual machine. They have to resort to virtualization because top desktop operating systems such as Microsoft Windows, Apple Macintosh, Linux, etc. cannot run Android applications and games naturally.
To run these apps, you need to have an Android operating system, and no two operating systems can run inside each other simultaneously, so this is made possible by virtual machines.
Therefore, basic information about virtualization and virtual machine, its working method, advantages, disadvantages, etc. will help you understand the Android Emulator's environment.
Except for a few, all Android emulators make extensive use of CPU virtualization to deliver their performance and best quality. The CP virtualization feature can be turned on or off in the system's BIOS.
Conclusion: there is no denying that a computer with the latest and most powerful hardware is essential for the best quality and performance. You can make a living on a mid-range computer or laptop, but you can't fully enjoy the speed and graphics of games.
An Android emulator can't provide you with high-quality content on a computer with older hardware. On such computers, you have to adjust the settings so that a balance of performance and quality is maintained, as it is difficult for you to combine the two.
Some Android emulators are designed for a specific game or app. Such app players give the best results for that particular game or app, but they are not as useful for most other apps and games.
Usage and Benefits
Gamers benefit the most from Android emulators as it makes it possible to play Android games on PC. There are also many additional benefits, such as a keyboard, mouse, and joystick with a large screen and great speakers.
Playing graphics-heavy games is now easier with clearer graphics and better speed. Some Android emulators claim that they can perform 6 times better than any modern mobile phone device.
People who do not have an Android device can easily enjoy Android games and apps on PC with the help of an Android Emulator.
For Android app and game developers, Android Emulator is nothing short of a blessing. With it, they can do most of the development and testing work on PC.
Every new game and app is sometimes not reliable enough to be installed and run on mobile without being tested. Those whose security is a top priority can test any new app or game on their mobile before using it in the Android emulator.
We often see apps and games that are very useful, and we want to use them on the PC. But unfortunately, their PC version is not available. And if we need them for our daily work, then the need becomes even more acute.
One possible solution is to complete the work through this app on mobile and then transfer it to the PC. But it will also be a tiring activity, a waste of energy over time. It also severely affects productivity and separation. So Android Emulator is a great solution for such tasks.
List of Best Android Emulators
Out of a huge list of app players, we have filtered a maximum possible list of the best Android emulators. Most of them work on Windows PC, some have a Mac version too, and a few have Linux versions.
BlueStacks
MEmu
Gameloop
NOX Player
Ko Player
GenyMotion
LDPlayer
YouWave
AndY
LeapDroid
Droid4X
Peak Player
SmartGaGa
Xe Player
MuMu Player
TianTian
Some best Android emulators for Android app and games developers are:
Here is a list of some average level Android emulators:
Wndroy
AMIduOS
Jar of Beans
The best web browser (Chrome) based Android emulators:
ARChon for Chrome
ARC Welder
Android emulators which are based for specific company or product:
MSI App Player (Powered by BlueStacks)
AMD App Zone (only for AMD based graphic cards / GPUs. Powered by BlueStacks)
NVIDIA App Player (only for NVIDIA GPUs / graphic cards)
The emulator which mirrors phone on desktop PC screen:
Best Android OS for desktop
Phoenix OS
Prime OS
Bliss OS
Remix OS
Android x86
#1: The truly best Android Emulator for Windows and Mac OS.
BlueStacks
The undisputed champion of all times.
BlueStacks GamePlayer is a platform that helps you to run your PC with Android apps. So, BlueStacks would be the right app for you if you want a simple, comfortable interface. Its design helps you to navigate all the features on your virtual device in just a few seconds with permission to download and install loads of different applications. You will play 1M+ Android Games with BlueStack. It will ask you if you have an Android phone when you start running the software. This will help you sync all of your apps and activities with your account, which is fantastic. That's not a significant deal if you don't have one. You are also going to be able to import and use apps the same as above.
Besides, you'll have some different tools for installing software. You can use the BlueStacks-linked native app store to download, access Google Play from your browser, or download APK files. To provide its users with the best gaming experience, BlueStacks offers improved performance, more significant screen support, and more precise controls. These features modify the way you play mobile games. Calls or text messages will never disrupt your competition.
Pros
There is a super simple configuration for BlueStacks. The only download, install, put your login credentials into your Gmail, and you're ready to go!
BlueStacks not only allows you to enter the Play Store but also gives you access to its built-in app store that has BlueStacks-optimized games!
It has a clean and intuitive GUI (Graphical User Interface) that allows it very easy to work through!
It facilitates the mapping of keyboards (key-mapping). When playing games, it seems very helpful.
BlueStacks emulator is a freemium app, which ensures that you will try it for free when you decide to make a payment.
Multiple accounts support it!
Cons
With touch gestures, it doesn't work well. But, before you go ahead and launch it on a laptop enabled with a touchscreen, consider thinking. Instead, I'll suggest you stick around with your keyboard because it is optimized for keyboard and mouse controls, not well optimized for touch screen laptops.
BlueStacks had substantial lags when playing games on computers with low-end hardware. So, do not bother placing it on laptops or desktops that do not have efficient hardware if you don't want delays that no one ever does.
As the free edition of BlueStacks is intended to stay free indefinitely, you can sometimes find commercials showing up. That's irritating enough.
System Requirements for BlueStacks
OS: Microsoft Windows 10, 8x, 7 OR Mac OS
Processor: Intel or AMD
RAM: 2GB minimum, 8GB recommended
Hard disk space:  5GB minimum, 25GB recommended. (SSD is highly recommended).
GPU / Graphics card: AMD, Nvidia, or Intel.
#2: The best Android emulator for PUBG and Free Fire on Windows OS.
Gameloop
Highly optimized for FPS and MOBA games.
Gameloop is the best PUBG Mobile and Call of the Duty Mobile Android emulator on Windows desktop computers. Gameloop is formerly named Tencent Gaming Buddy or Tencent Game Assistant. But now it has got more features and support for gamers. Gameloop is explicitly designed for games instead of the usual Android experience. PUBG developers of Tencent build it. That's why PUBG and other online games leverage the emulator engine.
Gameloop is an entirely new system that provides smartphone games to be played on a PC. Numerous popular games, namely Call of Duty, are available on gameloop: PUBG Mobile, Free Fire, Arena of Valor, Mobile Legends, and many more that will be updated shortly.Gameloop is an app where one can find new friends to play games with, despite the Game Center's existence. This is the central concept behind Gameloop.It pools different tools. One can import Xbox Live, Steam, and PSN and iOS info to obtain more insights. In addition to a few issues I had with gameloop, the basic concept is an excellent idea. It lists all the games one has played when done with data importing—making it simple to add more specifics about each title.
Gameloop, as a library, offers you the best experience. Social features that allow quick connectivity for players are the primary aspect of its success. For a short talk about games, the main loop is fantastic, as the app calls it. What am I meant to know about Gameloop? It has some obvious problems, besides the most robust features of Gameloop. Importing Xbox360 games with no description is difficult. Searching and filtering restrictions are also a concern. But when the community is small, it is not such a big deal.
#3: The best FREE Android emulator with bundle of features.
MEmu
Millions of games optimized for keyboard and mouse.
One of the fastest free Android emulators that allow you to play smartphone games on your PC is MEmu. It specializes in gaming. It also helps you enjoy numerous games on your device that you can find on the Android platform.MEmu is easy to use. You only need to install it and start playing. You won't be asked to adjust complex configurations.MEmu allows you access to a massive selection of Android games on your PC, unlike other emulators. In comparison to other emulators, it provides more excellent compatibility, customization, and file organization. It is the most advanced algorithm on our emulator for image detection. It's helpful because both scenes need to be familiar with a few frequently used keyboard buttons and cursor. In FPS games, these key functions best.MEmu supports running several instances concurrently. But the device requirements mean a lot in this respect. To run smoothly on your computer, some games demand more significant efficiency. There are no limitations to MEmu instances. You can use as many as your PC hardware resource, particularly RAM, can support.
Apps and user details will be refreshed along with the Mobile image in the event of reinstalling the software. When you start playing on another screen, the same thing arises. This was a significant problem that was required by the players. Players want their gaming life-related data. They love to keep them. You can backup and recover the data using MEmu Multiple Instances Manager.One of the fastest free Android emulators that allow you to play smartphone games on your PC is MEmu. It specializes in gaming. It also helps you enjoy numerous games on your device that you can find on the Android platform.MEmu is easy to use. You only need to install it and start playing. You won't be asked to adjust complex configurations.MEmu allows you access to a massive selection of Android games on your PC, unlike other emulators. In comparison to other emulators, it provides more excellent compatibility, customization, and file organization. It is the most advanced algorithm on our emulator for image detection. It's helpful because both scenes need to be familiar with a few frequently used keyboard buttons and cursor. In FPS games, these key functions best.
MEmu supports running several instances concurrently. But the device requirements mean a lot in this respect. To run smoothly on your computer, some games demand more significant efficiency. There are no limitations to MEmu instances. You can use as many as your PC hardware resource, particularly RAM, can support. Apps and user details will be refreshed along with the Mobile image in the event of reinstalling the software. When you start playing on another screen, the same thing arises. This was a significant problem that was required by the players. Players want their gaming life-related data. They love to keep them. You can backup and recover the data using MEmu Multiple Instances Manager.
#4: The best FREE Android emulator for Mac and Windows.
NoxPlayer
The perfect Android emulator with built-in App center.
Nox App Player is the best PC to play mobile games with the Android Emulator. It allows almost all of these OS applications to be used directly on your PC. Nox App Player has a user experience that makes users hooked to it.The Nox player is based on version 4.4.2 of Android, allowing almost every Android software to be used. Besides this, effortlessly and intuitively, you can also build custom controls. This Nox Player can turn your PC into the best gaming console. To facilitate the execution of applications and programs from one computer to another, emulators are made. On your PC or Mac, Nox App Player helps you to run Android applications and play games.
Various features characterize Nox App Player and other emulators. It helps more extraordinary performance with the popular games that are most commonly downloaded. Additionally, Android OS games are supported. It is the primary trait that matters a lot. It is compliant with a range of computers, such as AMD or X86. Higher compatibility makes it easier to use on multiple devices. An Emulator should have a user-friendly interface. This makes understanding more manageable and provides the best gaming experience.The Nox app player has an easy to use, intuitive interface. Besides, it enables you to add quick commands to your keyboard. The Nox App Player's greatest asset is its dependability. It is the right choice for those who want credible resources with multiple engagements and an established track record. Nox App Player allows you to run all the new Android Applications when playing games on your PC. On WhatsApp and Snapchat, you can respond to your friends' messages and capture your images using Retrica.
An incredible gaming experience relies on key mapping. For an unforgettable gameplay experience, Nox is mapped to the keyboard. Multiple instances allow you to play numerous games concurrently. When playing games, you can even use Apps. Nox is a beautiful Android emulator that makes it easy for you to play Android games on your PC. You can also run as many Android applications as you like. It supports keyboards, gamepads, recording files, and more. By downloading the Showbox Android app on your PC using Nox Player, you can also watch movies. Play games and apps on the big screen to enjoy your favourite Android games with NoxPlayer.
#5: A lightweight and fast Android Emulator for PC.
KoPlayer
A lighter and faster way to play Android games on PC.
One of the great Android emulators that allow you to experience all sorts of applications and video games is the KO player. It enables you to play games directly from your PC and use apps. It is a free Android emulator that gives the Windows platform a premium Android gaming experience. In terms of efficiency, reliability, and usability, the KO Player is ideal.
KO Player is a tool with a simple, state-of-the-art user interface and supports the Windows XP operating system. It also has a Google Play Store built-in that is suitable for accessing apps within the GUI.
Additionally, KOplayer uses cutting edge kernel technologies on X86 architecture. That makes it exceptionally stable and consistent to ensure excellent performance.
There is an input system inside the framework that contains the mouse, gamepad, and keyboard. You may also use multimedia software and equipment simultaneously, including a microphone, keyboard, camera, and other input devices.
KO Player is integrated with a user interface that is quick and convenient to use. It is user-friendly because of its social interface, which aims to create a great gameplay experience. This helps you to play your beloved Android games with more enjoyment and excitement on the big screen.
As a gamer, I love capturing my favorite videos in my gaming life to love it in my consistently seeking. I watch these videos whenever it is fun for me. Fortunately, KO Player is a built-in video recording feature that allows your favorite videos to be captured. You can conveniently charge and share your games with your gaming buddies using this exciting new tool.
Other functions, such as a toolbar, give easy access to volume modification and screen capture. A list of the preferred resolution, selecting a boss key, and others are additional settings.
KOPlayer is a very remarkable and compatible free Android emulator. With improved browsing and gaming experiences, it offers the best Android environment. So, download this cool Android Emulator from the Goongloo and play your new large-screen Android games.
#6: The best cross platform Android emulator for Linux, Windows and Mac OS.
GenyMotion
Feel the freedom of emulation in your hands.
Genymotion is an advanced Android Simulator that is simple to use and has full sensor sets and functionality. It is built to help developers in a safe & stable virtual world to create, check, launch, and support Android apps and devices. Genymotion is a popular and sophisticated Android Emulator with a primary interface that is user-friendly. Even novice users can even use this impressive simulator without difficulty accessing and operating the software. You will use this function when it comes to using Genymotion to simulate hundreds of Android devices. It will detect the keyboard, mouse, and access to the internet automatically. Genymotion is one of the best Android Emulators on the market today, based on its interface and functionality.
Genymotion is an up-to-date Android Emulator with a user interface and enhanced functionality that is easy to use. Besides this, it helps you to run many Android applications on your PC directly. The exciting features that make it ideal for the Genymotion Android Emulator.
Genymotion Developers back different versions of the Android OS that you can pick from, from 2.3 to 5.0. It should be remembered that Genymotion is often able to mimic the features of numerous different devices. Thanks to the complete range of hardware sensors, it can replicate each possible scenario. A featured home screen appears as soon as you sign in. There are various options on this computer, including installing applications, launching a VM, and running an emulated Android environment. You can try out what you need in the Android Emulated Environment. There are additional options on the right-hand side of the window available to support the simulated navigation. You can do so from here if you want to alter or modify your settings.
The user interface is, as a player hopes, easy to use, and intuitive. Genymotion installs all the appropriate configuration files available for a virtual system and deploys them. Genymotion is an Android Emulator that requires a full range of advanced features to communicate with a simulated Android environment. The user interface is simple to use, which makes it more user-interactive. You can quickly test your Android Apps in a stable, simulated environment with this simulator. In other words, Genymotion has all the features required for a smoother experience with the emulation. That's what makes it one of the market's leading Android emulators.
#7: A free yet stable Android emulator for the best gaming experience on desktop.
LDPlayer
A reliable emulator for almost any mobile game on PC.
LDPlayer is the best optimized Android simulator for PC users. It allows you to play smartphone games on a PC or laptop comfortably. It focuses on bringing Android games' flawless fastest pace straight to your PC or laptop.With full compatibility with the new game titles, the emulator is optimized, turning your laptop or PC into the perfect gaming machine. LDPlayer is a total Android Simulator that enables you to play on your PC, both single and multiplayer games. It turns either a PC or laptop into the best gaming machine for your computer. On this simulator, you can comfortably play famous games like Call of Duty, PUBG Mobile, Clash of Clans, Clash Royale, Brawl Stars, Valor Arena, Free Fire, etc. The LD Player runs Android 7.1.2, making it the PC's fastest Android game platform.
Keyboard Mapping: You have to use the keyboard and mouse when playing games on a massive computer. But it's not enough. We have to build a command keymapping. That's why keymapping in Android Emulators is seen as the most robust functionality. The default settings in the LD player are appropriate for newbies. But you can configure the settings as per your preferences when you get to know what you need.
LD Store: The LD Store helps you to download applications and games for Android on your PC. The LD Store allows the installation phase faster and smoother for consumers, similar to Google Play.Android Lightweight Emulator: LD is a lightweight software that can be easily mounted on an upgraded Windows version. Besides, on older PCs or laptops, it can manage several 2D based Android games comfortably. Similarly, this app's creator advises users on their official website to check out their comprehensive tutorial and FAQs tab. This online guide can help you learn how to customize games to operate at a steady 60FPS per second and, more, the easiest way to ensure games' smooth rendering.
Wallpaper Customization: You can conveniently set your favorite image as a wallpaper using this Android emulator. It's a straightforward matter. Go to Simulator Settings and locate the tab for the wallpaper, where you can configure the wallpaper and the emulator according to your preference.
Easy User Interface: A lot of matters about the user interface. An emulator with high efficiency and a nice look function best. Quick, simple & user-friendly UI for LD player. The default shortcuts are, however, adjustable.
Advanced Customizable Panel: With four key attributes, including Standard, Advanced, Properties, Network, and Shortcuts, the screen is customizable. You may change the configuration using these options. The Advanced tab is the most significant since it includes the latest rendering resolution state, several working Processor cores, and RAM's sum accessible by the emulator. The simple tab contains auto-rotating resources, window size fixes, root authorization, support for microphones, language selector, and more.
The LD player will forever be the most excellent Android emulator. This simulator is used by many major mobile game developers to sell their mobile games as a native PC product. To give you the most incredible gaming experience, it has all.
#8: Right from the Silicon Valley, an outstanding Android emulator from the expert developers.
YouWave
The classic app player with a high-performance gameplay experience.
YouWave is an Android Emulator, which will run Smartphone Applications on your PC. It's the universe of Android on a device, the creator says. Inside Windows, YouWave produces an Android virtual environment that fits seamlessly for Android applications. Furthermore, the App Store on Windows can be run. It is primarily developed as a virtual environment for running Android apps, according to YouWave developers. It provides you with the most robust Android smartphone experience, however.
You will open Windows Content on your PC from inside the Virtual Livestream setting. The payment process is compliant with Google Wallet and Paypal transfers. It is not freeware that YouWave provides. We can try it for ten days, however, for free. Ads can be included in the free edition installer. Applications that are not supported using a closed Source API or hardware sensor. Only Windows visitors will mount YouWave if the VirtualBox is on your PC. YouWave does not install on your host until you uninstall Virtual Box. Before updating to the next edition of YouWave, don't forget to save your Android ID. For Freeware, Youwave isn't; consumers have to register for it. However, for a 10-day duration, you can try it free.
#9: One of the pioneers, most trusted Android emulator since its first launch.
AndY
Feel the limitless Android experience on your desktop.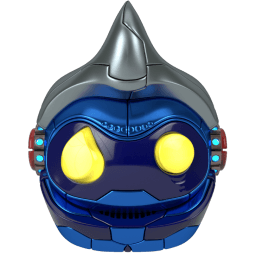 Andy is the safest Android emulator for your PC or Mac. It helps you to link your Android computer and laptop together in a virtual environment to have an ideal gaming experience. The software is sleek and offers limitless storage, PC-compatible, and free to play all your favorite mobile titles on your PC. Andy syncs your Google Play Account via Cloud, so your game progress will never be lost. You can use your handheld devices like a joystick with this Android Emulator. It makes the perfect communication between your laptop and your mobile device. So that you can run Snapchat, WhatsApp on your computer as well. You will conveniently access your data, cameras, and microphones incorporated with the developer support by using Andy. Similar to other Android Emulators, Andy is now providing Free Emulators.
Stability: Andy ensures outstanding and seamless overall stability for the operating system. It's based on a newer edition of Android, but it has more compliant applications.
Usability: Andy has a comfortable, flexible GUI for all-round users. You should be as active as you can, and this program supports all applications and not just games. This would operate the program from your laptop instead of launching the Andy apps. It's lightweight, which making it the best match for computers and applications.
Intuitive Interface: Andy operates just like an Android machine and meets the needs of your Android Games on your Mac. The environment is identical to the one you'd get on Android Devices; it's simple to use. You can use Andy in your way. You can adjust and modify the specs to customize your experience.
Gaming & Productivity: Andy reflects on user enjoyment with all games and applications. It allows third-party launchers and widgets, so the games work smoother with Andy in terms of reliability.
Use & Set up: Andy's basic Android app allows it fast and quick to set up and operate. The app is accessible for Android users. You can conveniently link your Google Account to Andy and run applications from shortcuts on your Windows desktop.
Android emulators have their benefits and drawbacks, based on their characteristics. But the emulator with new Android apps is the most potent option in the world today. Andy has all the fantastic features to transform your Windows PC into the ultimate gaming computer that brings you the best gaming experience. Playing Android Games of the same environment on the Large Screen offers you a fantastic gameplay experience. Andy is one of the finest Android emulators with its infinite possibilities.
#10: A secret Android emulator for low end desktop systems.
LeapDroid
Yet another app player that does not suck!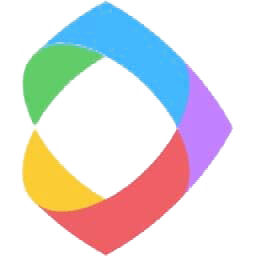 LeapDroid is a way for players to enjoy their favorite mobile games and run mobile applications directly on their PC. LeapDroid is a remarkably quick Android emulator that lets you run the most current games. This simulator will enable you to run an entire Windows Android OS. It functions as a Virtual Handheld Android system, allowing people to download and install applications that can only run on a real phone or tablet. It's helpful to play games with a comprehensive resolution.
Protection: LeapDroid guarantees high security for its apps. There were no security problems found with the simulator. A lot of people felt it was one of the most incredible Android emulators. Downloading is still only accessible on third party pages.
Control: LeapDroid can be regulated in a variety of ways. The most accessible approach is to use a cursor to run applications on a virtual computer. The arrow keys are set to simulate the trajectory of motions by design.
Customization: You can configure the LeapDroid emulator and set your requirements.
Speed: Considering the space constraints of LeapDroid, the Android GUI is smooth and flowing.
More than 98 percent of applications are executing on LeapDroid.
How to download the LeapDroid Simulator to your PC? Its user-friendly GUI allows it safe and straightforward to use the LeapDroid Emulator on a Windows PC. Everything you need to do is adopt these quick necessary steps to allow faster and more effective use of this quickest simulator. Now, all of you are set. You will conveniently enjoy your favorite games and use Android Applications on your PC's more massive computer. LeapDroid is one of my preferred Android emulators that is easy to use and helps me to play games on a larger scale. Offers Android Phone Environment directly to your PC. I may even move my smartphone applications to my PC. This is a fantastic Android emulator, and it's a decent choice for all players.
#11: Give this alternative Android emulator a try, you will not feel disappointed.
Droid4X
A must-try Android games and app player for PC.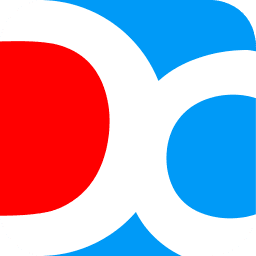 Droid4X is a fantastic Android emulator. It's a form of emulator that we use for our PC and other computers for the best gaming experience. It's a sturdy Android emulator that helps you to run Android games and applications on your PC. It allows users to download Android Apps & Play Games on PC quickly. It performs PC Panel games more easily than the smartphone.
The Droid4x platform is based on Android 4.2.2 and can be used with any Android Catalog program. It is one of the most frequently deployed operating systems and is known to nearly all consumers. It contains models of Windows and Mac. The edition of iOS is being created. The tool is a stable and effective Android simulator. In comparison to the other emulators. It will function according to simple device specifications. The Droid4X helps you to play Android games and quickly import and update Android applications on your PC.
Touch Screen Adaptable: If you have a touch screen PC, Droid4X runs very efficiently on your PC.
Gamepad Settings: You must customize it with a keyboard or a gamepad to play some games.
Unlimited Android Games: Unlimited Android Games can be enjoyed free of charge. Call of Duty, Battle of Clans, Clash Royale, PUBG Fortnite, or Subway Surfers can be played on PC.
Screen Log: The Software helps you record video files about what is occurring or playing on the simulator screen.
Download Applications: You can download Android Software directly to the simulator through this emulator.
FreeWare: Droid4X is a free simulator that lets you enjoy your Windows PC with Android Games.
#12: The ground-shaking Android emulator that's getting popular every moment.
SmartGaGa
The only app player that runs perfectly without CPU Virtualization.
SmartGaGa is among the best Android emulators for FPS games such as Free Shot, Cyber-Hunter, PUBG Mobile, etc. In essence, it's free software that acts as an Android emulator. The App is operated by the Titan-powered Engine, Turbo GPU Technology, which guarantees your mobile game's smooth running.
SmartGaGa is the global pioneer in Android emulation technology, seen on any 2 GB memory machine. SmartGaGa You can run any Android app on your computer, regardless of your OS. It offers an outstanding gameplay experience in FPS games such as Free Fire, PUBG, CyberHunter, etc. Its low weight and reliability are the main advantages of SmartGaGa. Google Play contains thousands of Smartphone applications and computer games to download and install.
Intelligent mode: SmartGaGa is designed to allow a smartphone game as pleasant on your PC as consoles.
Turbo GPU Technology: The best game frame rate is given by Turbo GPU technology. SmartGaGa has no limits, regardless of this. In particular, behind this high-efficiency emulation, the high frame rate is the force.
Titan Engine: The world's leading non virtualized emulator technology is Titan Engine. This means that SmartGaGa does not need Processor virtualization allowed, unlike BlueStacks, MeMu, Gameloop, and other massive emulators. Thus the computer load reduction and memory use has been renowned. Besides, SmartGaGa will operate on a 2 GB low-end ram processor.
Freeware: SmartGaGa is accessible free of charge, much like other emulators. Thus players can save money by investing it in numerous emulators.
Often we have to shake our mobile device to do something. You may have had applications or games that need to shake your device.
Any cause, this simulator is also fitted with a button shaking the device. You are using GPS functions to scan and set every position on the planet. The place-name and longitude (lng), and latitude (lat) may be used to specify any place. These functions allow you to scan and identify your ideal position or country/city digitally accurately. Many instances are another useful function of the simulator. Make use of the computer / PC wide panel, where you can open several game instances/apps concurrently in multiple windows. It ensures that you can play numerous games together from the same or innumerable situations. In other terms, you have a lot of Android devices next to you for enjoying your favorite games and taking "unfair benefit" from the Android PC emulator. Using the Screen Capture button, capture the computer snapshot. Screenshots on cell phones and tablets are not very relevant. Screenshot's advantages double in games.
Change your selected master volume. Two separate buttons allow the work of Android plays to expand and diminish. The best and safest Android applications & games market is Google Play Store, but it's not the limit. There are several Android product choices ( e.g., APK Pure, APK Mirror) in the Google Play store. Place some keys from the keyboard on the keymap. Click and type on the primary key button, and on the screen, you will see a blank power. You'll be prompted to click every key on your keyboard through this blank key. You explicitly define/dedicate this key by pressing the key. It means you can not assign the particular key once again; that is straightforward.
#13: Experiment this little-known Android emulator and discover what a little of population knows so far.
XePlayer
A clean, smooth and freeware Android emulator for desktop.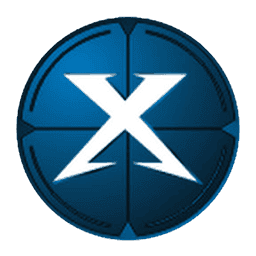 XePlayer is the fastest Android free PC emulator. This helps you to download and update all Android games and software on your Windows device. It supports various functions at once, including video capture, replay, audio recording, and more. It operates better and supports specialized functionality such as OpenGL. It is more robust than other emulators and compliant. In Google Play Store, XePlayer is integrated and compatible with all games. On XePlayer, more than 99 percent of applications and games work well. XePlayer is x86 developed and supports advanced features such as OpenGL & hardware acceleration. It operates better than most emulators. It is more robust than every other emulator and more functional. XePlayer simulator supports gamepad & keyboard video capture. It is compliant with all software and incorporated internally with the Google App Store. XePlayer can be licensed for PC or Laptop freeware on Windows 7 or for a new 32-bit or 64-bit variant of OS. Given the extent of expertise, this is an essential program suitable for all consumers. XePlayer is a marvelous Android emulator that offers an elegant desktop to the complete Android experience. It is versatile, and keyboard mapping provides a great gameplay experience. Besides, you can run several Android instances concurrently with a single click Android device development.
#14: Don't underestimate the ultimate power of this Chinese Android emulator.
MuMu Player
This mind-blowing lightweight Android app player has a lightning-fast performance.
MuMu GamePlayer is a free Android emulator for Windows PC or Mac OS. It is also known as NemuBox or Nemu Launcher. Like other emulators, it also helps you play Android Games and use Android Applications on your Windows device. It transforms your Windows computer into the best gaming machine to offer you the best gaming experience. Mumu Player needs an internet link to download the installation package. They also sell a lightweight edition that does not require any installation. All you need to do is uninstall the Zip file to the directory of your choosing and execute the file. The Memu app Player is based on Android 6.0 and is compliant with a wide variety of apps, including PUBG Mobile, FreeFire, Call of Duty Mobile, etc. MuMu Player is a free software package provided by Netease. It's available as freeware for all users. What's the MuMu App Player? It's an Android simulator with support for Android 6 (Marshmallow). Its pace and lightweight engine render it the best Android emulator to play games on your computer. How is the MuMu version different than the BlueStacks and the Memu player? Honestly, it's not fair but lighter than other emulators, much like the SmartGaGa app player.
Is MuMu App Player officially eligible for Mac? Yeah, it's available for Mac, but only in a Chinese language edition, but you can adjust the language manually to English. Optionally, you should visit MuMu Software Player's official page to download the new update for Windows and Mac OS. Is MuMu secure to download and run on my Windows PC or Mac? Chinese and Russian goods are commonly considered dangerous, and most users name them hacked without evidence or excuse. MuMu simulator has an international edition and is famous all over the world. You may then trust it as a safe and stable simulator. The keyboard and mouse settings option resides on the bottom bar (just like the Windows taskbar). Click/tap the button, and the keymap panel will open. Mouse and keyboard configurations can sound quite complicated at first glance, but it's not that hard to configure; it's pretty simple to adjust key mapping on a MuMu player. You may then opt not to save or save adjustments and exit from the keymap setup to the simulator's main screen. You can confuse this Escape button with whether to close the key mapping or exit the MuMu emulator. So the reason is that this Escape button will go you from the keyboard and mouse settings to the main menu on the simulator's home screen, and it will not exit the whole application. Don't worry, therefore.
Enjoy your favorite games and applications in full-screen mode. This will transform your computer screen into a complete game station. Change the master volume of your app player. A volume slider lets you change the key work quickly; however, you want it. If you already have Android apps or games in APK, XAPK, or APKS format, you can directly load these files. This ensures that you do not need to sign in or use the Google Play Store account to download and update games or software. Screenshots of games and applications utilizing this option or ALT+Q keyboard shortcut keys. The recorded screenshots are kept in MuMu Shared Folder (see below for information on MuMuSharedFolder). The emulator/device is shaken as you click the Shake button. The jerky movement is easily noticeable, and it also seems curious. Some applications and games involve a machine that is shaking for a particular purpose or activity. When you may see a note like shaking a system to do something or that or that, this function is useful, particularly if you want to adjust the device's position. This can or may not help you play restricted country games or applications. However, the virtual position functionality is worth playing with. The rotate button would rotate the view from landscape to portrait or vice versa. Or, more generally, from the tablet view to the phone view, and vice versa.
Phoenix OS
Most robust and optimized Android OS for PC and Laptops.
One of the most robust Android-based Operating Systems is Phoenix OS. It doesn't matter how rugged the handset is in the gaming environment. We all want a massive frame. On the big screen, Phoenix OS allows you to play all your favorite games. It is built-in with various upgraded functions, rendering it a natural match for smart tablets, smartphones, desktop computers, and other large-screen applications. It supports hundreds or even thousands of Android applications, in addition to its classic features for desktop computers. This enables it to be used either in the home, workplace, educational establishments, or other locations in either setting.
Comprehensive Start Menu: A robust start menu arrives with Phoenix OS. If you want, you can browse more applications at a time, or you can start the full-screen mode from the Start menu. It also allows you to create the applications that are installed, enter system settings, and other functions.
Highly Efficient Multitasking: The Phoenix OS supports Windows operations and tasks for multitasking. It helps you to quickly swap between programs with better performance quality, unlike most traditional emulators.
Manageable operations: The Phoenix OS allows fast, quick, and categorized control, LAN entry, global search, and even mouse activity, including dragging and decompression of windows.
Keyboard Shortcuts: This sophisticated Android OS correctly supports copy & paste keyboard shortcuts and many other classic shortcuts.
Manageable Notifications: You can manage your notification information through the notification center. It allows the OS more manageable for Phoenix.
Android applications: You will enjoy several Android Apps with Phoenix OS. The Android environment, software, and games are entirely compliant with it.
Freeware: The Phoenix OS is available as a 32-bit or 64-bit Windows Freeware operating system.
Most popular Android OS for desktops and laptops, optimized for best experience.
Prime OS
Designed and crafted to fit Android in the desktop environment.
Prime OS is an Android Full OS powered by the x86 Android. It is a Desktop Operating System based on Android and is built to get you a full Android and PC fusion. It provides you with a full Windows or macOS-like desktop experience. Besides, it offers you links to millions of Android Applications, including most operating systems. The developers have designed and merged the PC and Android knowledge and expertise into one operating system, providing you with a performance edge over emulators. Prime OS is created out of the box to play Battle Royale games. This OS turns the most robust gaming console into your PC. Here is how Desktop and Android are combined with Prime OS. Features of the desktop, such as the start menu, taskbar, action center, etc. App help for multitasking maximizes, closes, resizes and minimizes, etc. Common shortcuts on keyboards. Experience of AOSP when supporting desktop functionality. Feedback app for the subconscious to speak up. DecaPro Key Mapping Application for Android Gaming to play keyboard and mouse games. Some famous games such as PUBG, Subway Surf, etc. have been pre-mapped. Right-click to target a feature.
Many options: To offer you the most significant computing experience, Prime OS comes with several excellent applications. The start menu, taskbar, and so on provide these different functions. For the best gaming experience, this role renders the desktop experience as accurate as it can be.
Multi-window support: One of the most important things that the Prime OS provides is multi-window support. Multi-window support allows you to migrate from one app/file to another if you wish to use several windows and files at one time. Prime OS provides multi-window assistance for optimizing, minimizing, shutting, resizing, etc. Users may also disable multi-window in case they need it for every function.
Keyboard Shortcut: This modern operating system completely supports Alt+Tab, Alt+F4, WIN+D, etc. keyboard shortcuts.
Advanced Taskbar: Prime OS has a unique function for pinning applications and viewing taskbar alerts and device icons. When utilizing many other features and social applications, this is the most useful function you may find.
With connections to millions of programs and Android games, the PrimeOS operating system provides a full desktop interface. When opposed to other operating systems, it offers the most vital experience. It turns your PC with a superior experience than an emulation into the ultimate gaming console. It is the perfect OS to enjoy your favorite shooting games more easily.
Nice by design, fast in performance and easy to use Android OS for PC.
Bliss OS
A solid yet simple Android OS for your desktop machines.
Bliss OS is an OS built on Android that includes all colors, from smartphones to computers. Bliss OS, based on Android, is an open-source OS. For your PCs or MacOS, it offers an emulated Android world. Users can choose either the Desktop or Tablet UI when utilizing Bliss OS, depending on the launcher being used. Moreover, you can also combine the two if you want a fully personalized experience. It is an exciting operating system with several strong characteristics. This is highly compatible and offers the most incredible possible experience. Besides, configurations for several Tincore key-mapper gamepads and profiles. It helps people, as never before, to play games. Bliss OS is known as the cutting Edge of Development for Android on x86, owing to its advanced functionality.
Design focus: Bliss OS is one of the robust operating systems that focus on enhancing the gaming experience. In Bliss OS, there are several choices throughout the OS for customization and style. So, according to your preference, you can personalize the themes on your own.
Customized Settings: For large screens and tiny screens alike, Bliss OS provides several custom choices. This helps you to customize your machine for many different activities.
Efficiency: Focused on its pace and stability, OS performance. The quicker the OS, the easier it would be to experience gaming. With tweaks, Bliss OS focused primarily on speed and strength to assist in the most demanding applications.
Battery Friendly: With Bliss OS, there is no problem with battery life. To offer an interrupted gaming experience, it is battery friendly. There are various additional options available to help tune the consumption of batteries to the best levels.
Added Security: When it comes to protection, Bliss OS is best. It has several specialized choices for Additional Protection. Additional authentication options and features are available in the whole OS. Also, AOSP compliance patches are routinely combined.
Compatibility: On all computers, Bliss OS is compliant. This will be accessed for consumers on their macOS and Windows PCs.
For interested users who want to utilize the latest Android Operating System until it hits the market, Bliss OS is best. I enjoyed it on my PC with a blissful Android experience, aside from the Android Nougat notification screen. I'm sure it'll also be fun for you.
A perfect mixture of Android and desktop environment is just a few clicks away.
Remix OS
The ideal blend of the mobile operating system in a desktop environment.
Remix OS is a functional system that provides computer users with an Android experience. It is one of the most straightforward operating systems for consumers, with links to over 2 million Android applications and games. Remix OS is a desktop edition of the Android Operating System that is simple to update & use. Depending on the Android x86, the best simulator experience is given. It's a tweaked Android edition that can be installed on every desktop device relatively quickly. Jide Technology, a company founded by three Google employees, developed Remix OS. It attempts to mimic the full features and capabilities of a broader desktop experience. It offers a windowing system to render the operating system even more intuitive than ever. For a better experience, the app comes with several functions and is considered one of the most advanced Android emulators for PCs. Here I mention several characteristics.
Menu Bar: The app is fitted with an impressive menu bar, including the windows' taskbar. Also, it operates on the whole width of the monitor.
Android Apps: Over 2 + million Smartphone apps and games are available via the software. It's necessary to use any of the software you like for a great gaming experience. When playing games, you can quickly communicate with your friends. Or, when viewing YouTube, files can be conveniently used.
Option Freedom: As I described above, getting access to over 2 + million applications works well. It ensures consumers can install the applications they like to use them.
Resizable Window: For the immersive user interface, Remix OS allows users to resize the window according to their wishes and preferences.
File Manager: You can quickly store, scan, open, remove, rename, and copy a file using File Manager. The File Manager will improve the background with operating systems that you have had.
Mouse and Keyboard Optimization: Remix OS is designed for all output modules. You will use your keyboard to map the target and use the mouse to shoot the target for a smoother experience.
Complete Screen Android Gaming: No wonder playing Android games on more comprehensive displays offers an outstanding gaming experience. You can enjoy your Android games with this program and conveniently use your Android applications on a giant computer.
Remix OS is an Android simulator that helps you use a bigger screen to operate your Android applications and play Android games. It has numerous new features and is considered to be one of the most advanced Android emulators. Few consumers, however, complain about its distracting mouse, which is somewhat frustrating. Overall, using Android as an experience on your PC is an excellent idea.
The core concept of running Android operating system on desktop computer is still accessible.
Android x86
Old is gold, and the classic is still fantastic.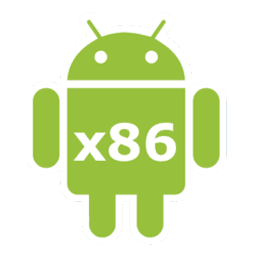 Android x86, previously known as "Android x86 Support patch hosting." It is a popular free open source project that enables you to run Android on the x86 operating system. Android x86 is a program that allows Google OS to Android Smartphone Operating System to operate on AMD x86 / Intel processor-controlled computers. When it comes to using Android OS on the AMD x86 / Intel Processor, it provides decent performance. You will run this program on any of your computers, and you will be amazed by its results. It helps all the applications, configurations, and Google Resources to be held synchronized.
This OS is considered one of the finest OSs in the industry. It's a high pace, and the help of applications offers consumers a great experience. In addition to this, it indicates specific temporary issues with the launch and installation of applications. If not, that is a successful operating system in general.
This is the ultimate collection of the best Android emulators that actually work. We have intentionally excluded many so called Android emulators that are no less than a headache for gamers. We don't like to name them because those are not worth mentioning at all.
If you guys have experienced any nice Android emulator that we have missed in the list, you may proudly share about that emulator. Thanks and enjoy!